Athletes Performance Care is a complementary alternative medicine practice located on Long Island that specializes in Active Release Techniques®, or ART®. ART® is a soft tissue treatment and management system that is best described as an advanced movement-based medical massage technique. Unlike many other soft tissue treatment modalities, ART® accurately assesses, locates, treats, and effectively remedies a variety of soft tissue related conditions. ART® is designed to specifically address repetitive stress and strain and cumulative injury disorders affecting the musculoskeletal and neuromuscular systems. Simply stated, ART® has a superb success rate at restoring normal function to muscles, tendons, ligaments, and fascia and peripheral nerve entrapments that have become compromised due to repetitive stress/strain injury, overuse, injury and/or tissue insult.
Athletes Performance Care specializes in the treatment of sports-related injuries, occupational injuries, and typical aches and pains of daily living. Athletes Performance Care has been providing Active Release Technique treatment to many patient populations across Long Island since 2003. We are often present at many local triathlons, running races, swimming events, and expositions. We have been featured as a guest speaker at many club meetings. As a result, Athletes Performance Care has provided valuable awareness and exposure of Active Release Techniques among various communities; introducing many individuals to a treatment technique that finally remedied their problem, improved their quality of life, and/or allowed them to compete at or above the level they are accustomed.
Many patients often mention that they have been suffering with a condition for an extended period of time, seeking various forms of treatment and realizing little to no relief. Once hearing about Active Release Techniques they made the decision to seek treatment once again. After receiving 3-5 ART® treatments their soft tissue problem was ultimately resolved.
Currently Athletes Performance Care maintains offices in Sayville, NY and Huntington, NY.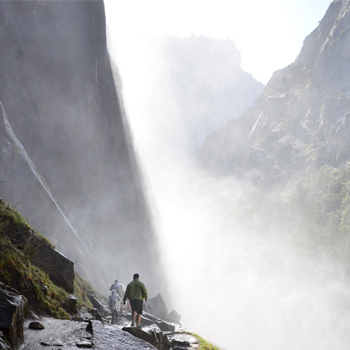 Athletes Performance Care is a practice specifically dedicated to assessing, evaluating, and resolving conditions associated with soft tissue injuries either in the workplace, or in their recreational activities. Active Release Techniques® is considered the Gold Standard in Soft Tissue Healthcare. It is an advanced movement-based medical massage technique that restores normal function to compromised tissue. It is a very specific and highly comprehensive treatment modality that effectively treats muscle, tendon, ligament, and fascia and peripheral nerve conditions—including related joint pain. ART® resolves repetitive stress/strain injuries and cumulative injury disorders resulting from over use, athletics, occupational activity, or injuries occurring from activities of daily living (house work, yard work, gardening, shoveling snow, etc.) When traditional modalities fall short of complete resolutions Active Release Techniques® excels.
Musculoskeletal Disorders
Musculoskeletal disorders (MSDs) are injuries or disorders of the muscles, fascia, tendons, ligaments, nerves, joints, cartilage, and supporting structures of the upper and lower limbs, neck, and lower back. They are caused, precipitated, or exacerbated by sudden exertion or prolonged exposure to physical factors such as repetition, force, vibration, or awkward posture.
How It All Works: The Art® Advantage
Active Release Techniques® (ART) has a history of excellence and expertise spanning over 30 years, with over 10,000 providers serving professional sports teams and over 400 corporate locations.
We're invested in improving your employee health, productivity, and morale. Onboarding, training, treatment, and reporting are just the beginning.
Recognized employee improvement 90%
Demonstrated claims reduction 50-80%
Custom stretching program
The Impact of MSDs on Productivity
32% of all injury and illness cases are due to MSDs
420,870 days-away-from-work cases were reported in which the leading type of injury or illness was sprains, strain, or tears
13 days away from work was the average duration required by workers who sustained sprains, strains, or tears
38.9% of all incidents were due to sprains, strains, and tears
Corporate Wellness and Athletes Performance Care
Athletes Performance Care is one of the less than 500 Elite Providers of the ART Corporate Solutions network. Corporate Solutions is a division of Active Release Techniques (ART) specializing in workplace injury treatment as it relates to musculoskeletal disorders (MSD's) or work-related musculoskeletal disorders (WMSD's).
MSD's involve muscles, tendons, ligaments, fascia and peripheral nerves. These types of injuries result from repetitive stress and strain, sprains, spasms and overuse, heavy lifting, pushing, pulling and general repetitive motions. Whether in an office, on a factory floor, in a warehouse, working a delivery truck or out in the field, regardless of industry, all levels and positions are susceptible to WMSD's.
Athletes Performance Care realizes that work place injuries are quite common and come at excessive costs to U.S. companies. "Workplace injuries and accidents that cause employees to miss six or more days of work cost U.S. employers $59.9 billion in 2014, the most recent year for which statistically valid injury data are available from the U.S. Bureau of Labor Statistics (BLS) and the National Academy of Social Insurance", according to the 2017 Liberty Mutual Insurance Workplace Safety Index."[1]
Athletes Performance Care also recognizes MSD's as the leading cause of pain, suffering and disability in American workplaces.
MSD's account for 33% of all workers compensation costs. Close to 400,000 of these types of injuries occur every year.
The annual direct cost of MSD's are $20 billion and indirect costs (lost productivity, product defects, days away from work, job transfers due to injury, restricted days, etc.) can be up to 5 times that of direct costs.
It is estimated that the total cost of MSD's ranges $45-54 billion annually.
Finally, MSD cases account for 38% more lost time days than the average injury or illness.
ART Corporate Solutions has helped hundreds of companies across the country by:
Reducing OSHA recordable claims by 50-80%.
Successfully reducing direct medical costs of workers' compensation claims by well over $70 million annually.
Improved companies Insurance Experience Modifiers.
Significantly reducing indirect costs including days away from work, job transfers due to injury, a decrease in restricted days and an increase in employee morale and productivity. Indirect costs can be up to 5 times that of direct costs.
The Goal of Athletes Performance Care and ART Corporate Solutions
Improve your Company's fiscal health through cost savings and foster employee morale.
Promote employee productivity through improved physical health and wellbeing.
Individual components positively affected:
Improve Experience Modifier
When the Corporate Solutions program is adopted and executed as designed, it will efficiently reduce musculoskeletal-related workers' compensation claims by 50%. Over a few years this will noticeably reduce insurance costs and result in significant savings by lowering your Experience Modifier Rate.
---
Increase Employee Productivity
When employees are distracted by aches and pains their productivity is affected. This may interrupt concentration, restrict normal mobility and/or cause premature fatigue. ART is designed to quickly identify MSD's and restores normal function, range of motion and mobility, thus focus. Optimal productivity is restored by resolving the distracting aches and pains.
---
Increase Employee Presenteeism/Moral


 According to Forbes Magazine, the cost of presenteeism is in excess of $150 billion annually country wide.[2] Musculoskeletal problems also affect workers emotionally and psychologically. This leads to a loss of concentration, motivation and energy level, affecting immediate co-workers as well. With implementing our program, employees will re-engage with a healthier frame of mind simply because they are physically feeling better.                                                
---
Decrease Workers' Compensation Claims
Since the Corporate Solutions program is essentially an in-house first aid and wellness initiative, the cases referred to Athletes Performance Care would not initiate a claim. Given our efficacy rate and experience, a high percentage of referred cases are completely resolved eliminating the need for further medical evaluation. The result is a significant reductions in workers' compensation claims.
---
Decrease

OSHA Recordable Claims            
This key distinction is ART's recognition by OSHA as a first aid and wellness initiative. Therefore, employees referred to Athletes Performance Care for treatment are considered non-recordable events under OSHA standards.
---
Decrease

Absenteeism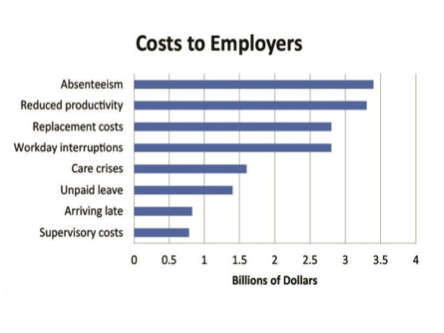 According to a BLS study of 2015, 31% of all cases resulting in days away from work were the result of MSD's, significantly impacting both direct and indirect costs. OSHA also notes work related MSDs are among the most frequently reported causes of lost or restricted work time. Health Advocate Solutions suggests developing proactive strategies to prevent or mitigate MSDs in the work place should be an important focus of employers.[3] Our program provides the strategy to achieve this goal.
---
Decrease

Costly Surgeries   
Athletes Performance Care has helped a percentage of private practice patients avoid costly surgeries. These include Carpel Tunnel Syndrome, shoulder surgeries including rotor cuff repair, meniscus repair, hip and low back surgeries and other common conditions. These procedures require lengthy recovery times affecting productivity and days away from work. Our program will potentially help your employees avoid these kinds of surgeries as well.
---
Decrease

Headaches/ Stiff Neck       
This is a common condition affecting productivity, one we see on a daily basis. Headaches and migraines are a distraction affecting concentration and focus, hence productivity. In severe cases they are debilitating. These conditions are often caused by cervical muscle and nerve involvement. In the majority of cases, they are easily treatable and resolved quickly.
---
Contact us online or call (631)-235-1020 for further information or to schedule a brief consultation with the ART Corporate Solutions Director.
Learn how your company can reduce costs of work related injuries due to WMSD's and improve employee productivity and morale. Ultimately your workplace will be a healthier environment by experiencing far fewer injuries and avoiding expensive surgeries that relate to MSD's.
[1] https://www.libertymutualgroup.com/about-liberty-mutual-site/news-site/Pages/2017-Liberty-Mutual-Workplace-Safety-Index.aspx
[2] https://www.forbes.com/sites/karenhigginbottom/2018/04/20/the-price-of-presenteeism-2/#5a89fa117f9c
[3] http://www.healthadvocate.com/site/article/clinical-corner-impact-of-musculoskeletal-disorders-to-productivity-costs